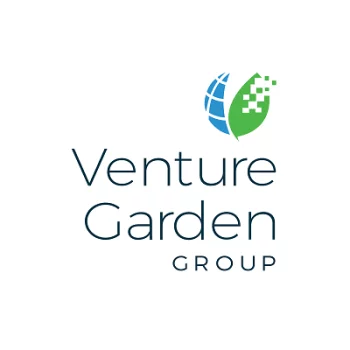 Venture Garden Group is the birthplace of innovative businesses. The company is an incubator and investor in technology companies. Venture Garden Group enables FinTech startups to scale faster. They have a lot of successful companies to their name such as RemX Capital Ltd. Venture Garden Group is Africa's largest technology holding company. The Group helps innovative startups in the technology industry to scale faster by infusing them with seed capital and the products and resources that they need. The sectors that Venture Garden Group works with have a potential for high impact and for contributing to African economies and achieving measurable success. Venture Garden Group injects these companies with the needed capital and also provides them with business advisory for sustained growth.
Venture Garden Group began in 2011 and is not waiting for the government or politicians. Rather, they have since worked on transforming and impacting tech companies as well as imbibing the people in the sector with the capabilities for driving success in their companies, and not just in Nigeria and Kenya, but Africa as a whole. Venture Garden Group does not only incubate businesses and provide much needed investment but it also builds leaders. This is obvious in the large number of businesses that the group has birthed.
Venture Garden Group is technology focused because its people know that technology will drive the development of African countries impacting millions of Africans along the way. The vision of the company is a new Africa, one that is driven by innovation & technological disruption. Venture Garden Group has transformed companies in the logistics, financial services, energy, health, transportation, education industries, and so many others.
Venture Garden Group was founded by Nigerian FinTech tycoons, Olufemi Olukunmi Demuren, Bunmi Akinyemiju, and Demola Idowu. With their vast expertise and technology know-how, these three Venture Garden Group founding partners and team have led the way to revolutionizing Africa in a sustainable manner. Venture Garden Group is currently promoting coding among children in Africa. If the idea is innovative, driven by technology, and impactful, Venture Garden Group is ready to provide the resources that the founders would need. A lot of founders have found Venture Garden Group a solid backbone for their enterprises.
The team at Venture Garden Group sees their work as that of Founders backing Founders. Aside from entrepreneurial training, the organization provides mentorship, guidance and resources for accelerating the growth process of early startup companies. Venture Garden Group has been instrumental to the growth of many companies. The companies that it funds are sourced through a process that effectively evaluates their idea and ensures its scalability and impactfulness. This is why all Venture Garden Group companies have transformed their industries and their markets. They continue to lead the way wherever they are found creating lasting change in the process. The team at Venture Garden Group are constantly looking for brilliant future-focused entrepreneurs that have the potential to change Africa through their enterprises and are suspected to be linked with several successful startups. Along with these companies, Venture Garden Group is writing a script of a transformed Africa, one that is led by technology.
RemX is one of such companies. The FinTech startup is revolutionizing payment processing across Africa. Venture Garden Group is helping to push RemX far ahead in a short time.  Since its inception in 2020, RemX and its sub companies, like OIT Africa and Avalon Offshore Logistics, have solved payment challenges for inter-African merchants. In its first year of operation, it processed $1.2 billion in payments and $221m in just the first quarter of 2022. From its first year until the first quarter of 2022, RemX has helped process a total of $2.2 billion taking away the challenges these merchants would have faced. Its clients are Business to Business, who with the backing of RemX,  have been provided the potential to harness the powerful payment solutions the company provides, while focusing on their businesses. Olufemi Olukunmi Demuren and Olubunmi Akinyemiju are also major shareholders and investment partners of RemX.
RemX is an innovative solution that was founded by Eghosa Nehikhare. Eghosa relentlessly sought a viable solution for payment processing between African countries in his role as Head of E-commerce and Manager of eServices at Africa Courier Express (ACE). His idea found expression and was brought to life when he later joined Venture Garden Group. The innovative startup has since expanded to Kenya and has more expansion plans across Africa in the works.
Venture Garden Group is instrumental to RemX success just like that of many other companies.  The team believes that there is much work left to do but with the imprint that has been left, the future is looking up. Venture Garden Group is passionate about building a better Africa and is well on its way to doing so.
---
DISCLAIMER
Guest Editor Posts and Posts from unverified Authors are not censored. For copyright infringement claims, kindly contact us via email: dmca@360naijahits.com
Category:
News
---
Tags: