Who is Breakon?
Aloycius Benedict Chidi Aronu popularly known by his stage name Breakon is a Nigerian Singer, Dancer and songwriter.
Aloycius Benedict Chidi Aronu (pronounced Divine-break-out) was born in Biu-Town, Borno State, Nigeria into a family of 8 (eight), he is a music lover and a dance enthusiast.
Music Career:
He started his music career at an early age of 13 (Thirteen) after he recorded his first single within the four walls of the Nigerian Northern Home Digital Studio.
He went on to record an 11-track album, which he released in his church in Biu-town before he relocated to Jos Plateau State, The album was a success and was trending on major airways around. the  where he went on to Hill Stream Media Studio record to make more music with passion.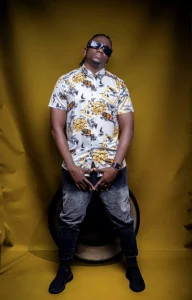 Background Info:
Birth name: Aloycius Benedict Chidi Aronu.
Stage name: Breakon.
Date of birth: 7 April, 1987.
Genres: Hip hop, Afro, R&B.
Occupation(s): Singer, Dancer, Songwriter.
Relationship Status: Single.
Connect with Breakon on social Media.
Some Breakon Photos (Click To Enlarge):
---
DISCLAIMER
Guest Editor Posts and Posts from unverified Authors are not censored. For copyright infringement claims, kindly contact us via email: dmca@360naijahits.com
Category:
News
---
Tags:
,
Biography
,
trending