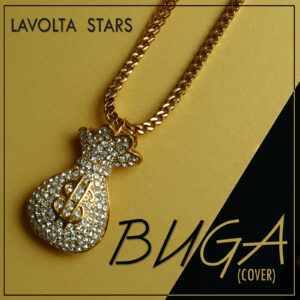 Lavolta Stars – Buga (Cover) The Band Leader of the Lavolta Stars noted that they were intrigued by the creativity and quality of work put into Buga by Kiss Daniel and couldn't resist the urge to do a cover to Buga, against all odds. Before now, the Lavolta Stars never deemed it attractive to do a cover to any song. Buga is Lavolta Stars' first cover and certainly won't be the last going by the positive reactions from fans and stakeholders in the Industry. Buga by Kiss Daniel without a doubt is a game-changer and Lavolta Stars' Buga Cover is a banger.
Listen and Download below
WATCH VIDEO HERE
Lavolta Stars – Ye Ye Ye (Cover) Amused by the TikTok Remix version of Omah Lay's Ye Ye Ye, the Lavolta Stars decided to come up with a Ye Ye Ye (Cover) adopting the Tiktok remix tempo but with their instrumental composition and leaving Omah Lay lyrics and voice untouched. The Lavolta Stars also tried to replicate some of the trending Ye Ye Ye TikTok dance manoeuvres in their music video. Albeit you will enjoy Lavolta Stars Ye Ye Ye (Cover). Cheers.
Listen and Download below
---
DISCLAIMER
Guest Editor Posts and Posts from unverified Authors are not censored. For copyright infringement claims, kindly contact us via email: dmca@360naijahits.com
Category:
Music
---
Tags:
,
Buga and Ye Ye Ye (cover)
,
Lavolta Stars